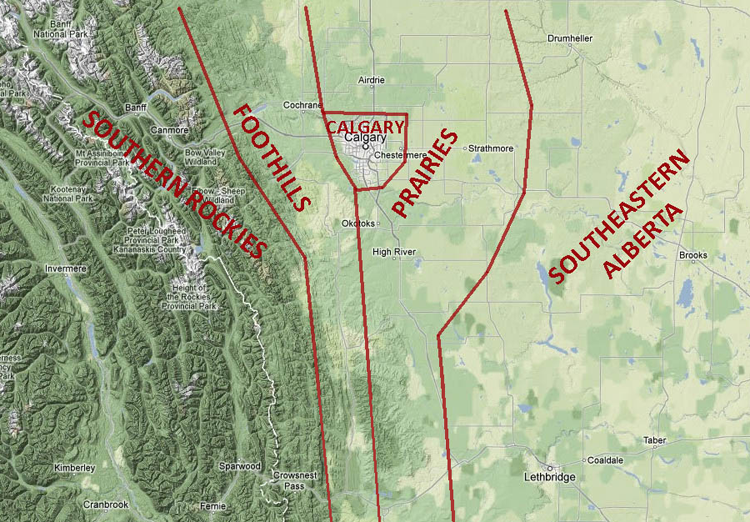 Species Locator page:  suggestions for finding a particular species in our region.
Calgary
Prairies
Southeastern Alberta
Foothills
Southern Rockies
Books:
Much of the material above comes from A Birdfinding Guide to the Calgary Region, ed. by Joan F. McDonald, ©1993, the Editor & Calgary Field Naturalists' Society. While the guide is out of print, it may be borrowed from the Calgary Public Library.
Also out of print, Calgary's Natural Parks: Yours to Explore, by Jim Foley, ©2006 Calgary Field Naturalists' Society, gives a comprehensive overview of the history, development and wildlife in Calgary Parks, with detailed access and trail maps and pictures.